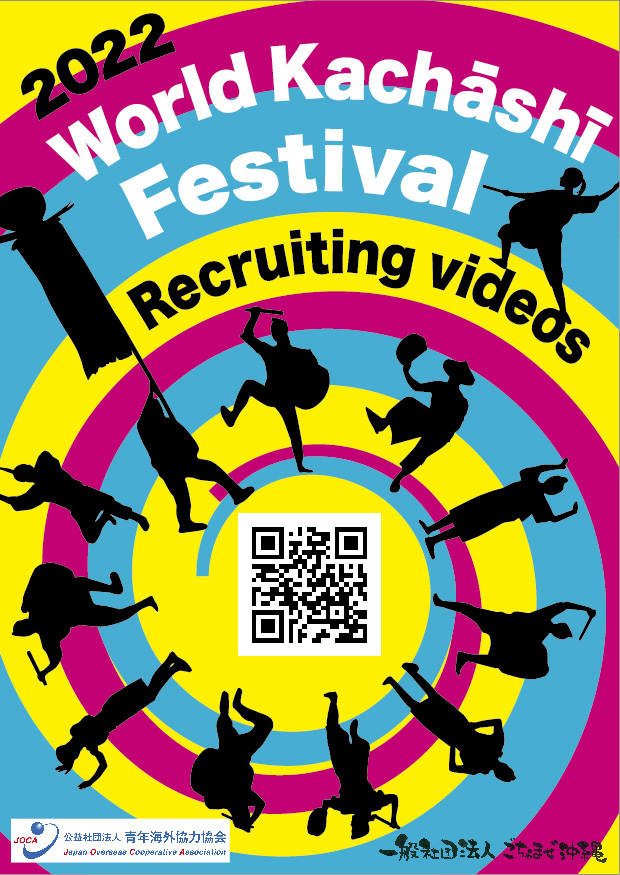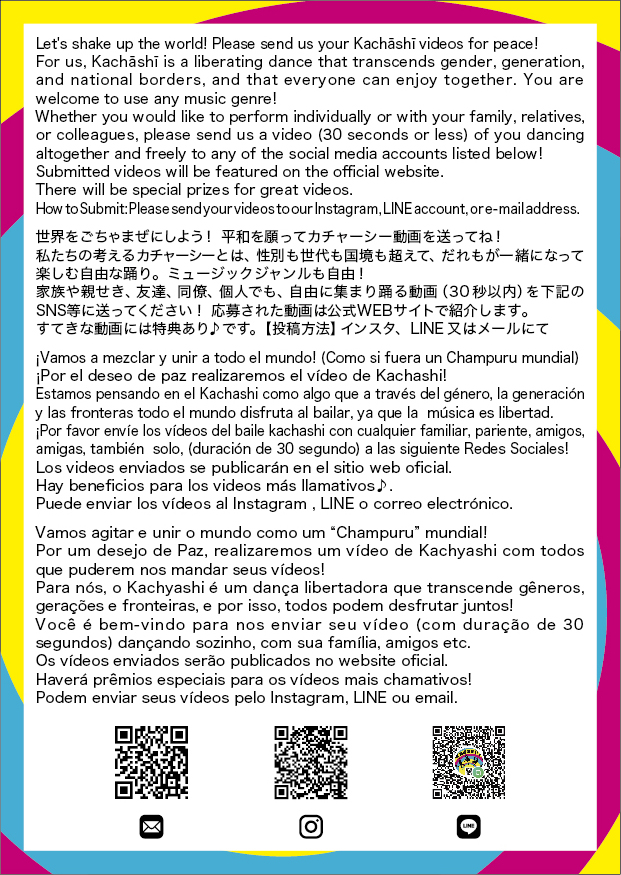 Let's shake up the world!
Please send us your Kachāshī videos for peace!
For us, Kachāshī is a liberating dance that transcends gender, generation, and national borders, and that everyone can enjoy together. You are welcome to use any music genre!
Whether you would like to perform individually or with your family, relatives, or colleagues, please send us a video (30 seconds or less) of you dancing altogether and freely to any of the social media accounts listed below!
Submitted videos will be featured on the official website.
There will be special prizes for great videos.
How to Submit:
Please send your videos to our Instagram, LINE account, or e-mail address.


いきなりカチャーシーを踊ってと頼んでみた